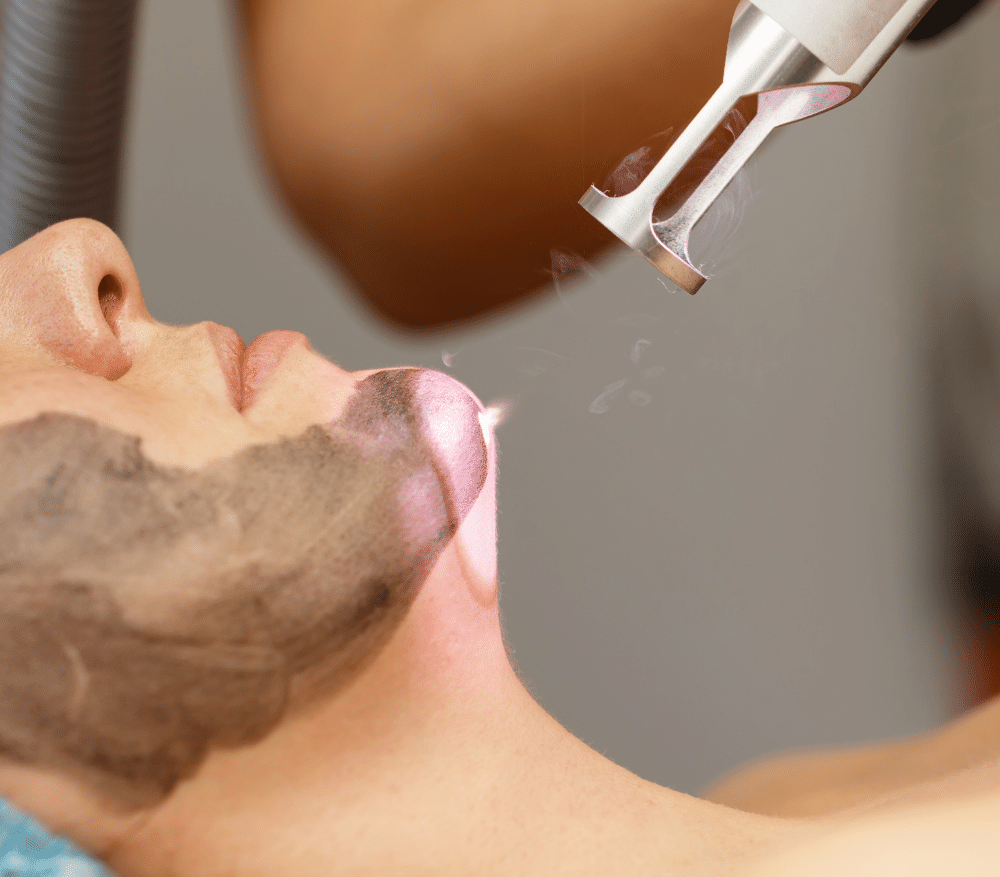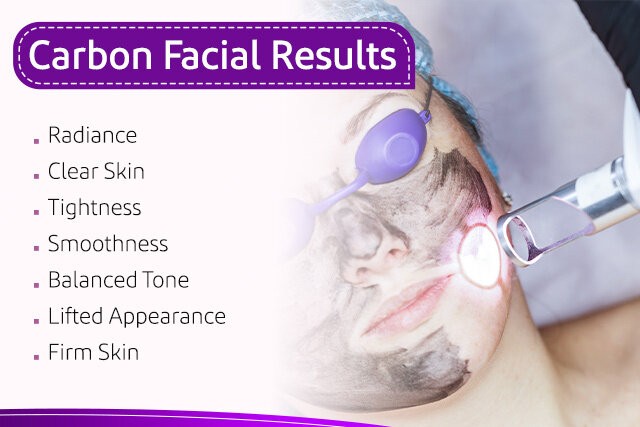 Laser Carbon Facial
Laser Carbon Facial is a treatment that helps to treat acne, large pores, oily skin, and uneven skin tone. Carbon facial is not a traditional chemical peel. In this method of skin rejuvenation, your therapist uses a carbon solution and a laser device to create an exfoliating effect.
Benefits of Laser Carbon Facial
Cleansing: Carbon can absorb fat and waste material deep in the pores of the skin, and then the laser destroys the carbon particles. This is how laser carbon facial gets your skin cleansed.
Exfoliation: By targeting the carbon via laser, dead skin cells and blackheads are removed from the surface of the skin, and exfoliation is done. Once the procedure is complete, the skin of your face becomes clearer and its open pores are closed.
Removing acne and reducing skin fat: The heat generated by carbon facial destroys acne-causing bacteria and causes sebaceous glands to accumulate fat and oil in the open pores of the skin. As a result, your face will be less oily.
Rejuvenation: Through laser carbon facial, the deep layers of the skin are also targeted and collagen production is stimulated.
Advantages of Carbon Facial
Pain-free
Immediate results
Minor side effects
No downtime
Can be used on all skin types
Quick and easy
How Laser Carbon Facial Is Done
Laser carbon facial has two stages, in the first stage, a special carbon black liquid is applied to your skin, which needs 15 minutes to penetrate deep into the pores of the skin and prepare for the laser.
In the second step, a barrage of laser beams is fired on the facial skin covered with carbon. Carbon on the skin increases the absorption rate of laser energy as well as the efficiency and result of its performance. The impact of the laser on the skin destroys and breaks the carbon particles on the skin into smaller particles, and along with it, destroys dead skin cells, waste material, skin fat, acne, and blackheads.
Through the explosion, it creates on the skin and inside the open pores, the laser carbon facial, in addition to exfoliation, also stimulates collagen production and repairs open skin pores; The laser absorption process in the layers of the facial skin leads to the acceleration of the skin structure reconstruction process.
Please note that Laser Carbon facial should not be performed on pregnant women and people who have uncontrolled diabetes or are undergoing chemotherapy.
Laser Carbon Facial Recovery
Laser Carbon Facial exfoliates with a gentle spectrum and does not involve any complications or recovery period, so you can immediately return to your daily activities once the treatment is done. Side effects of carbon facial can include slight redness and brief tingling for a few hours after the treatment.
Laser Carbon Facial Aftercare
Following these tips will keep your skin glowing for a long time after your laser carbon facial treatment:
Avoid exposure to sunlight for 24 to 48 hours (about 2 days). If you must go out during the day, make sure to use sunscreen and a hat.
Wash your face twice a day with a mild cleanser. Do not use face scrubs.
Use the right moisturizer according to your skin type.
Sleep on a clean satin pillowcase.
Avoid using products containing Retin-A, tretinoin, and hydroquinone.
Do not use chemical peels containing glycolic acid and lactic acid.
Avoid using topical anti-pimple and acne medications.