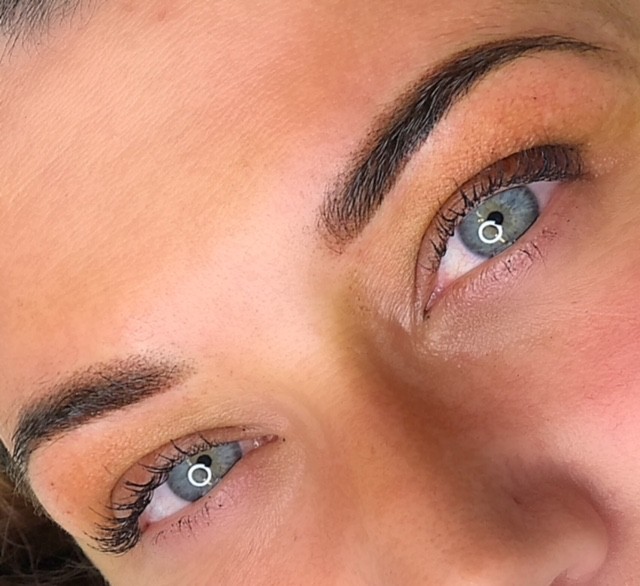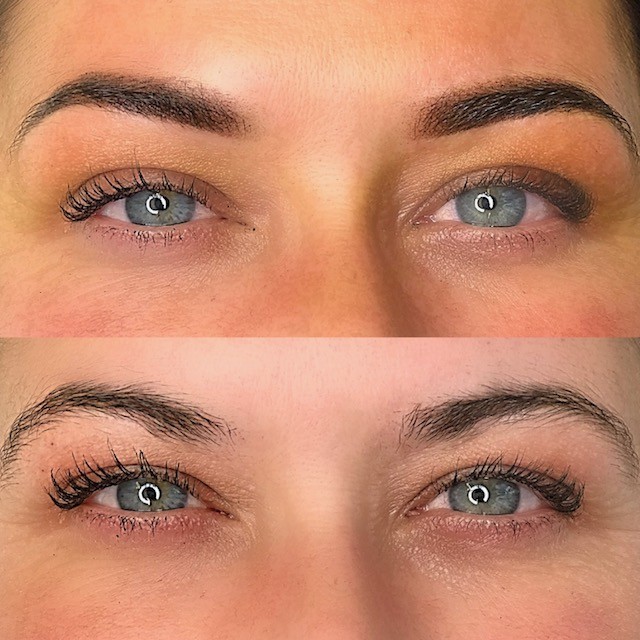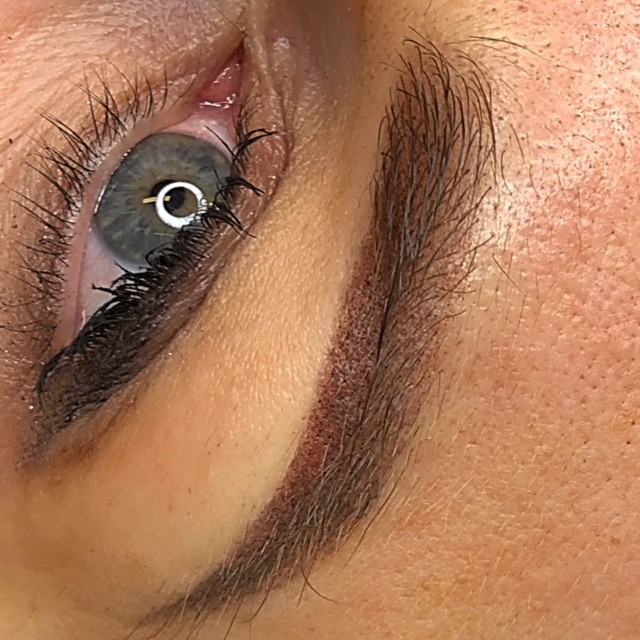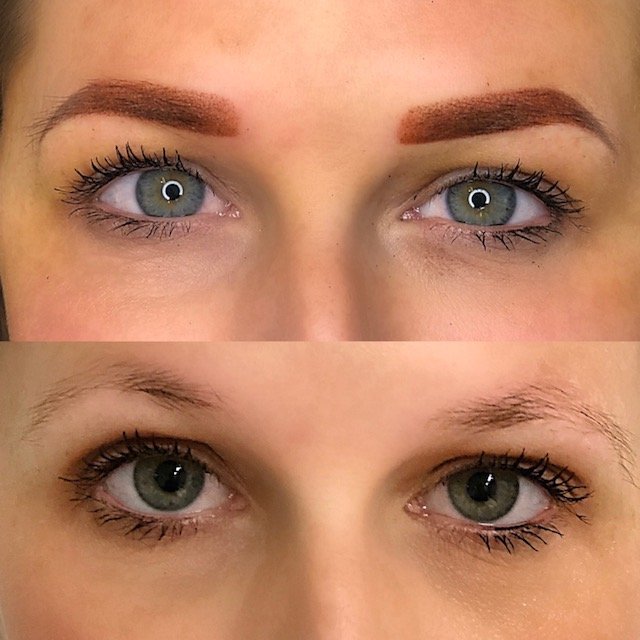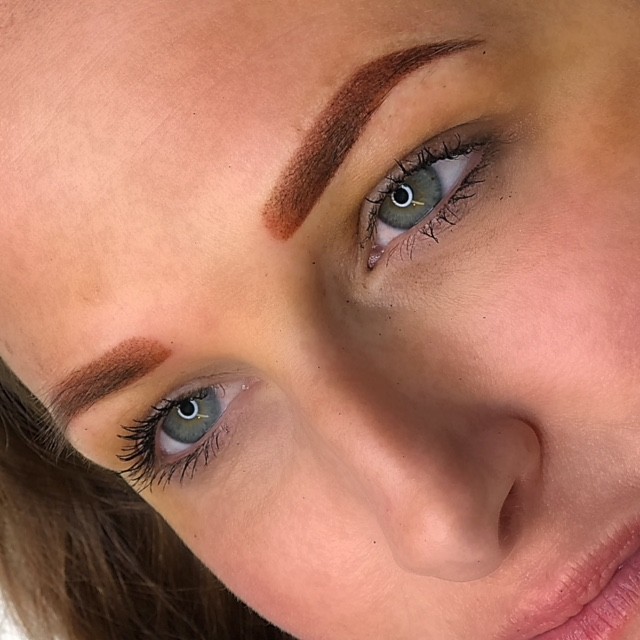 THE FADE® (Soft Ombre Brows)
TOTAL COST IS $700 AND IS DONE IN TWO STAGES 8 WEEKS APART

Cost: $500 FIRST SESSION - BOOK THE FADE® STEP 1

3 hour appointment

$200 SECOND SESSION - 8 weeks AFTER - BOOK THE FADE® STEP 2
The FADE® is Jeni's technique to help you achieve shape and SOFT definition, giving a similar finish to that of brow pencils or powders with a gorgeous soft, faded ombré finish at the head with a bolder tail, main body and lower line. This technique is great for achieving slightly sharper, bold brows or a delicate, soft version or "pixelated". This Ombré Powder Brow style lasts the longest with a refresh required after about 12 months to 18 months. This is the latest trend to hit the UK coming out of Eastern Europe giving a beautiful soft ombré look at the head of the brow and darkening towards the tail! A very glamorous, yet natural look and very low maintenance.

You will need to book your SECOND procedure after the FIRST procedure to perfect the brows (check healing etc) at 8 weeks after the initial procedure at a cost of $200. Please select: THE FADE® Step 2 on the booking page.
About your Cosmetic Professional Jeni Hart and her clinic:
Medical background: Bachelor of Health Science (Nursing) and many years of experience in this field.
Ongoing Training:Member of the Society for Permanent Cosmetic Professionals (USA).

Member NZ Association of Registered Beauty Therapists
First Aid Certified
Tattooing Living Colour (Teryn Darling of GirlzInk)
Yumi Lash Certified
Beautiful Bright Smile Teeth Whitening Trainer 2018
PhiLings Training 2018

Passionate:

 

Jeni is passionate about helping her clients improve their life and gain confidence.
Individual Approach: Each client is looked after with an individual approach and Jeni strives to provide the highest standard of care with the best possible results.
Small Boutique Clinic: A home-based clinic in West Auckland offering affordable prices.
Safe and Clean Environment:

 

Adhere to strict policies of Bloodborne Pathogens and the avoidance of cross-contamination. Hold a current Health & Hygiene certificate (issued by the Auckland City Council).
Category

Brows

Date

19th, April, 2017