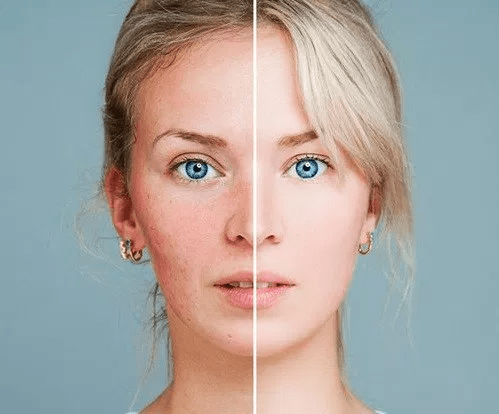 Microneedling $250
Microneedling should be done in a course of 4 treatments a week apart then maintenance of 4 x per year for lasting results
Cost $250 includes cleanse, needling, LED mask and take home serum to use for 3 days post treatment.
Microneedling is an anti-ageing and rejuvenating procedure which stimulates the natural processes of collagen production. We offer you Anti Aging Treatment West Auckland which will help make your skin look younger, improve areas with wrinkles and lines, lift and rejuvenate skin and minimise pore size.
During Anti Aging Treatment West Auckland a handheld device micro-punctures a specially developed gel into the treated area which works on eliminating of wrinkles or other unwanted skin conditions by stimulating collagen reproduction and skin cell renewal.
Anti-Aging Treatment Kumeu is painless, as the needles penetrate the skin 0,2 – 0,75mm deep only. It is suggested that 4 treatments (a week apart from each other) are performed for the best results.
After the Anti-Aging Treatment Kumeu, your skin will be red and tender. Most of the colour will pass within a few hours, however, it can take up to 3 days to go away completely.
You will be given a product to use afterwards for the following 3 days to maximise the effect of the procedure. Results will be visible after 24 hours lasting a few months.
Treatment Results:
Hydrated skin
Healthy skin tone
Smooth skin with less visible wrinkles
Younger-looking skin
About your Cosmetic Specialist Jeni Hart and her clinic:
Medical background: Bachelor of Health Science (Nursing)
Trained Cosmetic Tattooist: PhiLings Training January 2018. (in microneedling and plasma skin tightening)
Ongoing Training: Member of the Society for Permanent Cosmetic Professionals (USA) and NZ Association of Registered Beauty Therapists
Passionate: Jeni is passionate about helping her clients improve their life and confidence with latest revolutionary beauty procedures.
Individual Approach: Jeni approaches each client individually and loves seeing how her work makes an impact on people's lives.
Small Boutique Clinic: A small, hygienic clinic in Kumeu, North West Auckland offering affordable prices.
Safe and Clean Environment: Adhere to strict policies of Bloodborne Pathogens and the avoidance of cross-contamination. Hold a current Health & Hygiene certificate (issued by the Auckland City Council).
SEE REVIEWS on our Facebook page. BOOK YOUR APPOINTMENT or get in touch via EMAIL